H

ow to obtain your BigCommerce Token

Hello DisConnect users. In this tutorial, I will be walking you through on how to obtain your BigCommerce Token

Step 1: Login to your BigCommerce account using the URL: https://login.bigcommerce.com/login

Step 2: Select the advanced settings option on the left panel
Step 3: Following which, select the API settings option on the left panel
Step 4: Click on the "Create API Account" button & select Create V2/V3 token on the drop down (the first option)
Step 5: Please give a name for the API account & ensure you give "Modify" permission for the following as shown in the following screenshots & be sure to click on the save button once you're done.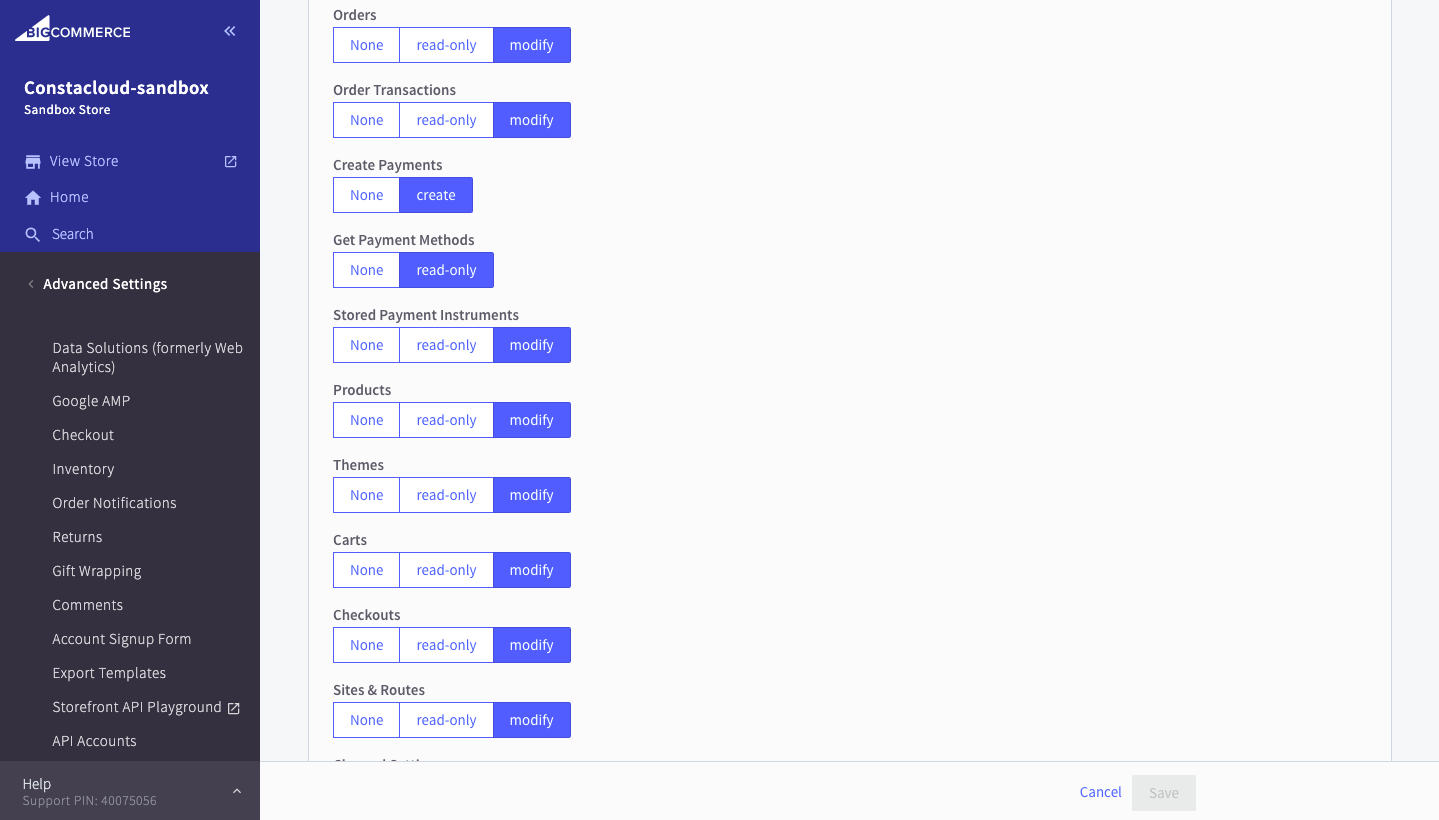 Step 6: Upon saving, you'll see a pop up with the client ID & Access Token.
Step 7: To obtain the store ID, please check your URL & the highlighted portion on the below screenshot is your Store ID
Step 8: Once you obtain your Client ID, Store ID & Access Token, login to DisConnect -> Channel Settings -> BigCommerce and enter them there.
Now your BigCommerce account is authenticated. You may now proceed to set up your Field Mapping, Category Mapping & other relevant settings in your channel settings before syncing your products between Discogs & BigCommerce using DisConnect